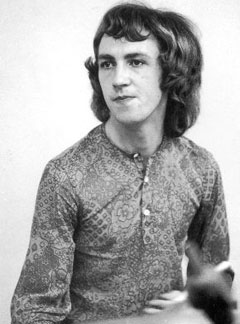 Mitch Mitchell, drummer for Jimi Hendrix Experience, passed away early this morning, at the age of 61 or 62. Interestingly, Mitchell had just finished a tour which involved Chris Layton, who was in Double Trouble. (Side Note: You know you've led a rock and roll life if they don't know how old you are.)

Mitchell, whose innovative drumming was regarded as a crucial component of the Hendrix-led group's success, was discovered in the early hours of Wednesday at his hotel room, a county coroner's office spokesman told US media.

No cause of death was immediately available, but a statement on the official Jimi Hendrix website run by the late guitarist's estate said Mitchell died from natural causes.

"We're all devastated to hear of Mitch's passing," Janie Hendrix, chief executive of Experience Hendrix said. "He was a wonderful man, a brilliant musician and a true friend. His role in shaping the sound of the Jimi Hendrix Experience cannot be underestimated."


Mitchell had just completed an 18-city tour of the United States with Experience Hendrix, a concert series featuring guest performers playing tributes to the 1960s group's music.

"Over the course of the recent tour (Mitch) seemed delighted with the interchange with the other musicians and the audiences. There is no question that he was doing what he loved," Janie Hendrix added.

Jimi Hendrix died in mysterious circumstances in London in 1970 at the age of 27, cutting short a ground-breaking rock career notable for his extraordinary guitar sound on albums "Are You Experienced" and "Electric Ladyland."